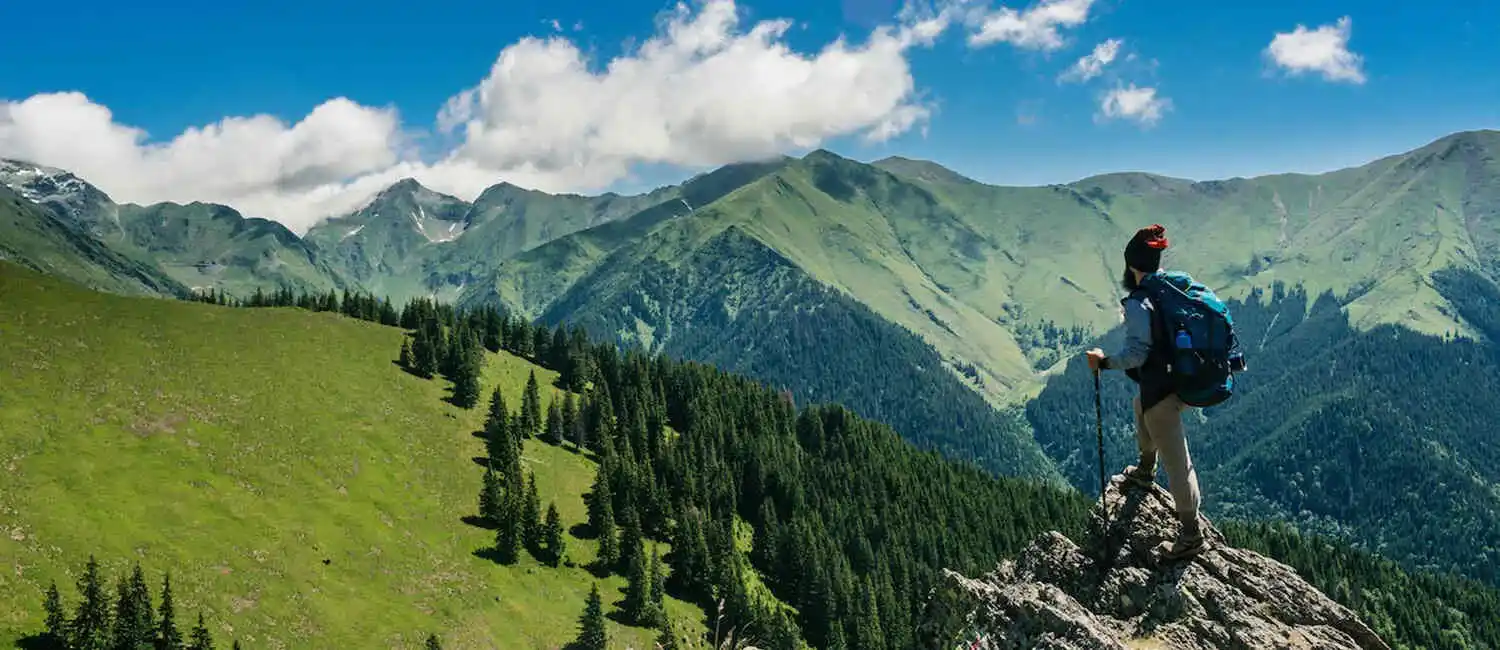 Travel Wise
Realising the Dream
To adapt a familiar proverb, 'One man's dream holiday is another man's holiday nightmare'! Each of us has our own perception of what makes a perfect holiday - and no one can impose their opinion upon someone else. Recognising how important choice is in finding the holiday that's 'just right', we offer a huge range of hotels in an impressive portfolio of destinations worldwide. Together they provide the widest possible choice, whether your idea of the perfect holiday venue is a prestigious luxury resort hotel with every state of-the-art amenity at your fingertips, or an exclusive escapist hideaway, stylish maybe but simple and suffused with local charm, tranquility and privacy. The descriptions we give are designed to give you a helpful overview of each destination and hotel. More detailed information is shown on our website – and, of course, our knowledgeable consultants are always on hand to assist and guide you. Above all we want you to feel able to make a genuinely informed choice in finding that personal 'dream holiday'.
Safety First
Up-to-date advice on various aspects of security in your intended destination can be obtained from the Foreign & Commonwealth Office website (www.fco.gov.uk)
Weather or Not
A major factor in the success of most holidays is, quite simply, the weather. In an age of 'global warming', however, any data that appears on individual countries website cannot always be a guarantee of specific climate conditions at any time. Nowadays even 'dry' seasons in the tropics can produce unexpected spells of wet weather – though, thankfully, these are normally short-lived! We do strongly recommend that you try to adopt as philosophical approach as possible when the sky is not blue or the sea not calm. Not always easy, of course, since even 'Paradise' can start to look less beautiful when the weather is unfriendly and any problems may begin to seem much more frustrating.
Extreme weather: Extreme weather conditions can occur anywhere and at any time - although in some parts of the world the risk may be greater at certain periods of the year. For example, between July and October in the Caribbean there is an increased chance of tropical storms and even severe hurricanes. At such times local authorities, hotels, authorities and our representatives/agents are well prepared and have contingency plans in place. We, too, monitor the development of severe weather and, wherever possible, we will keep you informed. Normally, however, severely adverse conditions are the exception rather than the rule – and the hundreds of thousands of travellers who visit these regions during the 'low' season can expect to enjoy good weather.
Passports and Visas
Please note that it is your responsibility to ensure that you are in possession of valid passports, visas and any other required documents for entry to the countries you will be visiting. We recommend that all Passports are valid for at least 6 months and are machine readable and have at least a few blank pages. Below are two chargeable visa service to assist, so please visit: www.visacentral.co.uk; www.ctmstravel.com; or other such services of your choice. IMPORTANT VISA for INDIA - Introduction of Biometrics, Appointment for physical submission of application for Visa, Passport, OCI and Consular Services.
Healthwise
At the time of going to press there is no mandatory vaccination/inoculation requirement when travelling directly from the UK to countries featured in this brochure. However, certain vaccinations/inoculations are recommended for many destinations. Please check with your doctor or local health clinic for up-to-date information, or you can visit the following sites for further advice and information: www. nathnac.org; www.fco.gov.uk Malaria is a serious hazard in many tropical destinations and it is vital that if you are travelling to such regions you seek professional medical advice on appropriate types of antimalaria treatment. If a member of your party is pregnant, they should check with their doctor that it is safe to travel. If they are more than 28 weeks pregnant by the return date, they must obtain a medical certificate prior to departure confirming that they are 'fit to fly'. While the hotels featured in our brochure undertake to meet fully the required local standards governing health and safety, it should be remembered that in many remote and/ or undeveloped locations general in-resort standards may not always fully match those here at home. We do therefore recommend that you always exercise due care to protect your family and yourself throughout your holiday. It is always a sensible precaution while sightseeing or exploring to avoid food or drink where you do not feel reasonably confident of the hygiene standards involved in its preparation! Another wise safeguard is to drink only bottled water (sealed when purchased).
Treat the tropical sun with respect - especially during the middle of the day and at all times for a few days after your arrival. This is a time when you should also take things slowly as your systems begin to adapt to your new surroundings. Be prepared, too, for unwelcome insects, especially during the evenings in the tropics, when it is best to cover arms and legs and to ensure that you use a good quality insect repellent. From time to time in some destinations, you may encounter the odd cockroach. These creatures are endemic to the tropics and the instinctive suspicion that their presence is somehow a reflection on hotel hygiene is - though understandable - usually misguided. Hotels in affected areas normally conduct regular checks and treatments. Birds, too, can sometimes be uninvited visitors at meal-times in openair dining areas - in spite of the preventative measures taken by hotels, who try to discourage guests from feeding them. Observe, too, hotel warnings about sea conditions - whether these relate to currents, sea-urchins or even temporary pollution, their message should always be heeded. Very Important: It is your responsibility to ensure that all members of your party are fit to travel and meet all health requirements for the destination(s) you will be visiting. Please also allow plenty of time to obtain vaccinations etc. We cannot take any responsibility for costs, delays, or cancellations resulting from your failure to meet these health requirements. We recommend that you seek advice from your doctor/or local health centre. Alternatively you can contact the Medical Advisory Service for Travellers Abroad (MASTA) visit their website www.masta-travel-health.com
Holiday Insurance
We require that all of our customers hold adequate travel insurance from the time of booking. When making a booking you will be asked for details of your insurance scheme so that this can be entered into our records. NB: You will require additional cover should you intend to participate in any hazardous activity such as scuba diving. You will require to enquire with your insurers for a Special cover if your holiday is costing more than £5,000 per person.
Flying Long-Haul
Scheduled airlines normally provide the most comfortable and reliable means of air travel - though only the most dedicated 'aficionado' of flying would see a long-haul flight as an especially pleasurable feature of a holiday. The option of upgrading to a Premium Economy, Business or First Class cabin does, however, offer the means to make your flights more enjoyable (see pages 6 - 7). Whichever cabin you choose there are also personal steps you can take to mitigate unwanted side-effects from prolonged periods of flying. These can include exercises, the avoiding of alcohol and drinking plenty of water thus preventing dehydration and the possible risk of DVT (Deep Vein Thrombosis). It is further advised that you avoid scuba diving at least 24 hours prior to flying. Many airline 'in flight' magazines, videos and leaflets give further advice about this.
An increasing number of airlines operate 'codeshare' flights with partner carriers (e.g., from Paris on Air Mauritius/Air France services, and in the USA, British Airways/American Airlines. If this factor might affect your choice of flight then you should check with us at the time of booking.
Today's airline security constraints mean that great care should be taken in the way you pack your luggage. Hand baggage should be kept to a minimum. In Economy Class this is generally one small bag weighing no more than 5kgs - your travel documents will give specific information for the flights you have booked. There are currently restrictions on the carriage of liquids and you are advised to check before purchasing liquids at airports when transiting en route. Keep your belongings with you at all times, and never agree to carry items for other people. Passports, on the other hand, should be kept with you and NOT packed in luggage being checked-in for carriage in the aircraft hold.
Flight delays can and do occur from time to time and in such circumstances the provision of meals and/or hotel accommodation remains at the discretion of the airline. Please also bear in mind that if long flight delays result in lost holiday time it is not possible to claim for unused hotel accommodation as the hotels do 'protect' rooms for delayed arrivals and do not re-sell them. Equally, non EU airlines are under no obligation to offer compensation relating to flight delays. Where appropriate, such claims should always be made to your travel insurance company.
Neither we nor our overseas agents have direct control over seat allocation by the airlines, even when the latter have confirmed pre-requested seating. It can happen that such requests are not available at check-in. To reduce the risk of disappointment we advise to check in on-line when possible otherwise do check-in as early as possible.
Flight Itineraries
Some flights featured in this brochure are 'direct', i.e., with no change of aircraft necessary en-route, although stops en-route to refuel or to pick up passengers may sometimes be made. We do not publish details here as flight schedules are subject to change within the validity of this brochure. We will gladly supply information current at the time of enquiry. When traveling with some airlines – such as Air France, Emirates, Etihad, Qatar, Oman Air – flights from the UK will be via that carrier's home base, where a change of aircraft will usually be made. In such cases this will be shown as two separate flight numbers on your Confirmation Invoice.